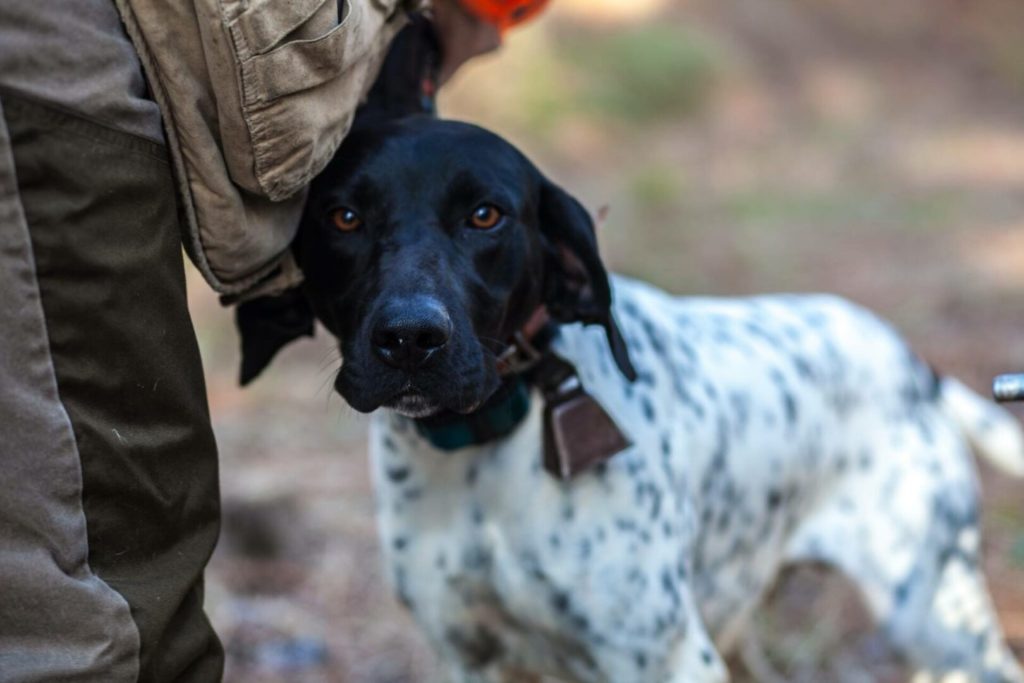 Tussock Bay has some of the most beautiful and challenging quail hunting that may be found anywhere in Southeast Georgia.
We hunt through tall pines, along hedgerows, and across fallow fields. Our dogs are absolutely beautiful.
Forty years ago, when I was a child, Tussock Bay was a patchwork of small fields amidst long leaf yellow pines. My dad would take me out of school every Wednesday at noon to go quail hunting. I would hunt all day Saturday, just my dogs and me.
In those days, we hunted wild birds around small cornfields and in the creek bottoms. We started early and hunted all day. We walked then, and we still walk, hunting close behind my dogs. Hunting birds in Southeast Georgia was and still is a unique experience. Come let us share this experience with you!
Have you always dreamed of a traditional bird hunting experience? At Tussock Bay, an exclusive quail hunting plantation in South Georgia, you can have that experience. Our quail hunting excursions are carefully crafted to emulate the hunting experience of yesteryear. Whether you're spending a weekend with us or are just here for the afternoon, Tussock Bay allows you to bask in the natural beauty and bounty of southern Georgia.
Our quail season runs from October 1 until March 31. We hunt every day. Our quail hunts run from 8:30 a.m. to 11:30 a.m. and 1:30 p.m. to 4:30 p.m. Quail hunters need to arrive at least 45 minutes before the hunt so that hunter safety may be discussed. If you selected a meal, you must be on time. Meals are served as follows:
Breakfast 7:00 AM
Lunch 12:00 NOON
Dinner 7:00 PM
Experience the Tranquility
When you visit Tussock Bay, you have the opportunity to step back in time. We have a lodge and bunkhouse nestled in 800 acres of longleaf yellow pine forest, and when you book a quail hunting expedition with us, you have exclusive access to the property, our guides and dogs, and field transportation.
When you need a place to relax and get away from the hustle and bustle of the city, Tussock Bay is the answer. Our lodge and bunkhouse are outfitted with all the necessary amenities to keep you and your party comfortable throughout your stay.
Make The Most of Your Day
We offer two quail hunts and three meals every day during quail season, which runs from October 1–March 31.
Breakfast is served at 7:00 AM, lunch at 12:00 NOON and dinner at 7:00 PM. If you have selected a meal with your hunting package, please ensure you are on time.
If you have not selected a meal, you must arrive at least 45 minutes before your hunt begins so you can participate in the safety orientation. The morning hunt is from 8:30 AM to 11:30 AM, and the afternoon hunt is from 1:30 PM to 4:30 PM.
To learn more about hunting and lodging on our quail hunting plantation in South Georgia, call us at (912) 381-3329 or fill out our contact form. We can't wait for you to visit and experience the beauty and thrill of quail hunting in the forests of Georgia!
Half Day With Lunch:
20 Birds per person privilege. Additional birds $7.50 per bird.
4 Hunters $500/ea
3 Hunters $550/ea
2 Hunters $800/ea
Full Day With Lunch:
40 Birds per person privilege. Additional birds $7.50 per bird.
4 Hunters $875/ea
3 Hunters $1,025/ea
2 Hunters $1,350/ea
Extras:
Lodging $175 per Night
Breakfast $20
Lunch $25
Dinner $30
Please inquire about our group discounts
Guide

Dogs

Tax

Field transportation

Soft drinks, water and snacks

Cleaned frozen birds in exchange for those harvested

Lunch (included with full day hunts only)
*Rental Available
**May Purchase On Site
Book Your Hunting Experience Today!