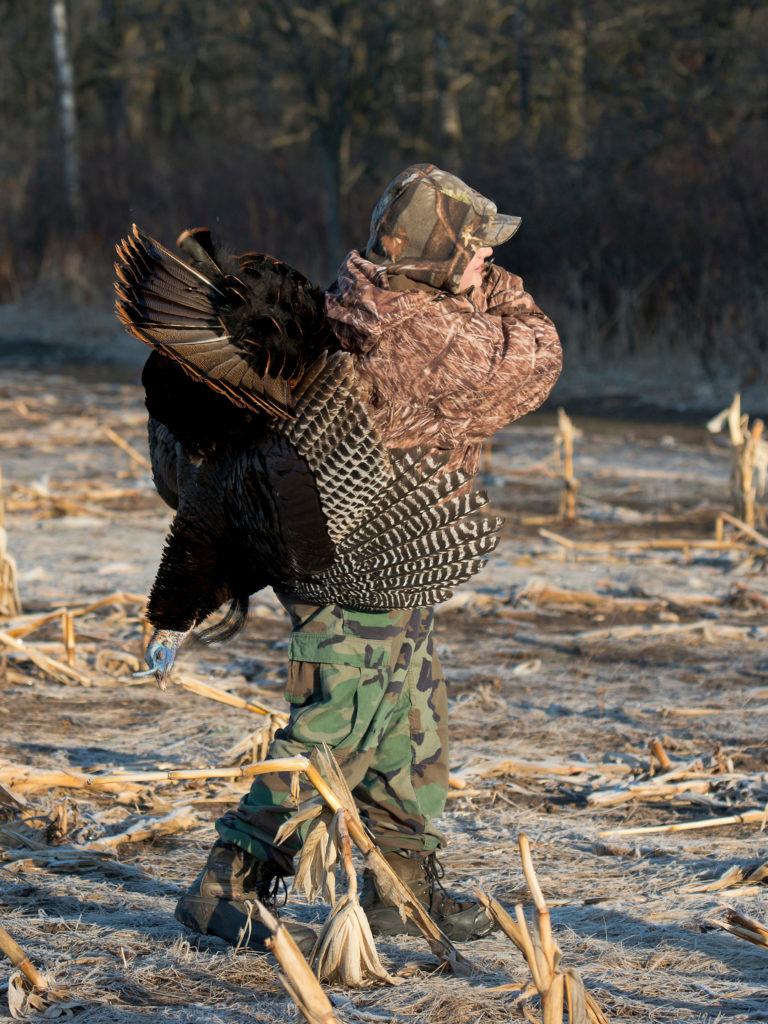 In recent years, we have experienced a significant increase in the turkey population.
We have planted and groomed habitat for turkeys, and the effort has paid off. We now consistently see large gobblers with remarkable size, weight, and beard length. We limit the number of hunts every year so as to ensure the positive population trends continue. Book early, and let's get a trophy!
Your guide will call in your trophy gobbler, or you may call your own bird. If you shoot but do not harvest the bird, you will still be charged a harvest fee. Make your shot count. You may hunt with any legal firearm or bow.
2 Day Minimum:
1st Day $775/ea
2nd Day $475/ea
Harvest Fee $350
Additional Fees:
If a bird is harvested on the first day, the full $1,200 is due, plus the harvest fee.
Lodging is discounted at $140 per night
Book Your Hunting Weekend Today!